Our first Medusa Hackathon has come to an end and the result has been incredible. The volume of solutions exceeded our expectations with +200 participants in 120 submissions. Of these, we saw some exceptionally cool solutions.
Many thanks to all the participants who participated. Also a big shout out to the many community members for helping newcomers to have a great first experience with Medusa.
With so many great submissions, it proved difficult to select only 4 winners – 1 overall winner and 3 category winners. Finally, after long deliberations, we have found our winners.
You can find an overview of all submissions and our contest guidelines here.
---
Winner: Best Overall

Payment Integration in Paystack
By Andrew Glago And femi akinemi
Andrew and Femi created a payment provider plugin integrating Paystack with Medusa. The plugin enables African businesses to accept payments in local and foreign currencies and is built to support all PayStack's checkout flows (popups, redirects, APIs). Andrew and Femi not only created a sophisticated payment plugin, but also included a frontend implementation using our NextJS starter template and added a 5-minute demo to walk you through the full setup and demo of the full flow.
The main criteria for the best overall project were usability and project completion. Andrew and Femi excelled on these parameters, putting them at the top of the podium.
Winner: Most Technically Impressive

webhook as notification service
By give anish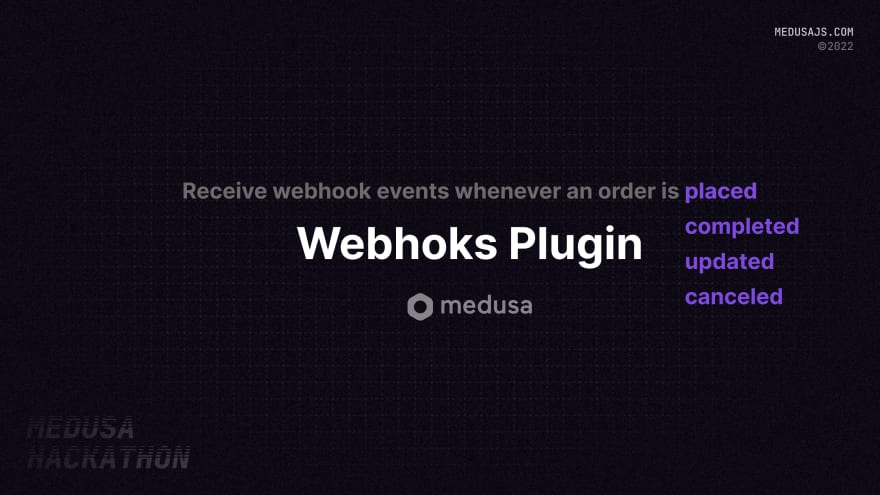 Anish created a plugin that allows developers to easily send core events to webhooks. With plugins, you can effectively centralize your use of webhooks in one place instead of having to install separate plugins for each of those use cases like Discord, Slack, etc.
We're amazed by the fact that Anish, at only 15 years old, has managed to figure his way around our codebase, build a sophisticated plugin, and is generally engaged in the open-source developer community.
Winner: Best Shop

Habesha clothing store
By: hana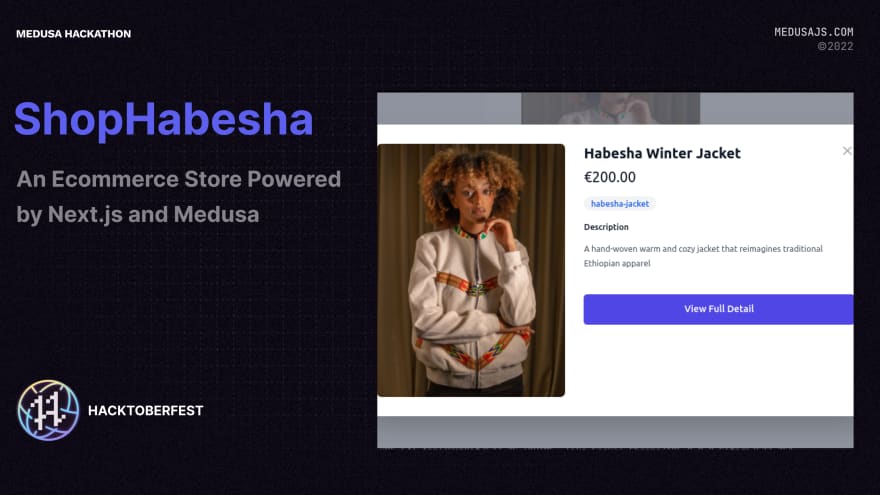 Hana built a beautiful clothing store for the Habesha brand on top of our NextJS starter template. What sets this store apart from the rest is the addition of elements that improve the overall commerce experience, including algolia for search and quick view functionality for products.
Winner: Best Design

Burger Hat Store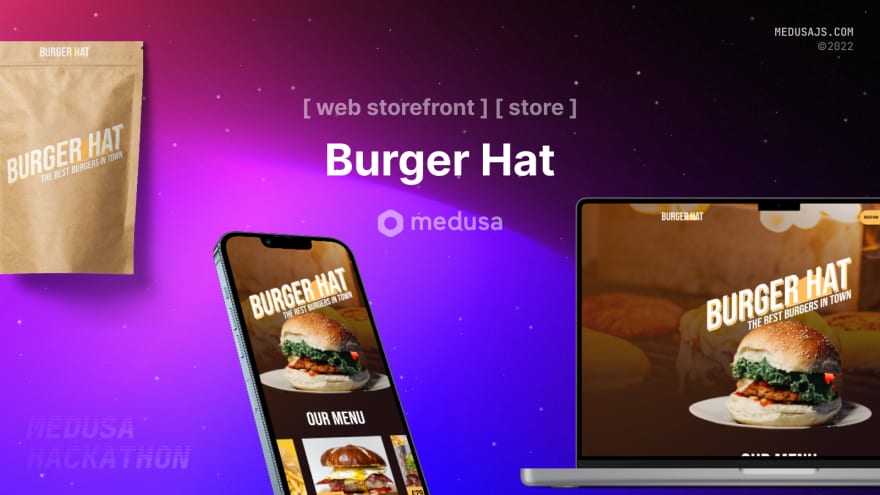 Anupreet used our NextJS starter to build a super good-looking storefront for a burger restaurant. The starter was heavily customized to suit the concept and theme of the burger restaurant, and the thoroughness and consistency of modifications is truly impressive!
---
runner up list

Here is a list of projects that were runners-up as contest and category winners:
Prize

For all participants and winners, we will contact you through Discord to coordinate the shipping of prizes, participation certificates, and GitHub sponsorships. We will be in touch during the next week.
If you would like to participate in the community, feel free to join our discord. Here you can also stay tuned for more Medusa news and events.
Once again, thanks for making this an amazing first Medusa Hackathon!