One of the coolest things about my small hometown of Temecula is that even among our 100,000 residents, you can still feel those small town vibes. Old Town Temecula Restaurants just do this for me. Many of them are quaint, family owned, and pour love into their delicious cuisine. When I first moved to Temecula about 15 years ago, the most popular restaurants were chain restaurants, and I was disappointed. Nowadays, a food revolution has emerged. Here are the 5 best restaurants in Old Town Temecula!
Public House is what some locals call the OG of fine dining to arrive in Old Town Temecula. They offer an incredible variety of dishes with their constantly rotating seasonal menus. Their most popular offering is the Backyard Burger, a 100% Grassfed ground wagyu beef burger served with grilled onions and jalapeno dijonaise. They also have a very good selection of fish, my husband loves the mac and cheese and also their meatloaf.
*Pro Tip – I highly recommend reservations for Public House. It is packed on weekends.
41971 Main Street
Temecula, CA 92590
If you love Cuban food, this is the place. Havana Kitchen offers amazing authentic Cuban dishes. Their Ropa Vieja is to die for and the Sal Latte (pictured above) is an amazing drink to enjoy. Plus, if you're looking for a caterer, their menu is super affordable and incredibly delicious.
41955 5th St Ste 101 Temecula, CA 92590
(951) 699-7300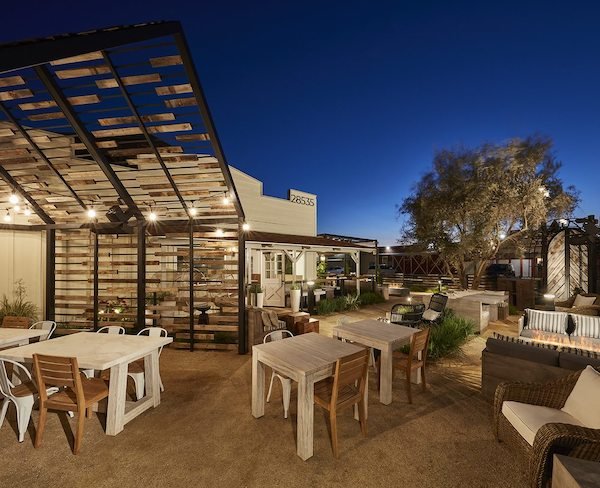 Small Barn is the newest addition to the Old Town Temecula restaurant scene and it is an absolute delight. They have an amazing charcuterie board, a delicious barn burger and the seared Faroese salmon is the best salmon I have ever had…ever!
You will love the atmosphere of this renovated historical building. Be sure to book as this place gets quite busy.
28535 Old Town Front St.
Temecula, CA 92590
951.225.2820
1909 is a family restaurant in Old Town Temecula that cooks all of its food from scratch and specializes in craft cocktails. The menu varies from bison burgers to crab and shrimp empanadas to beef pot pie, but there are no bad choices. The menu changes seasonally, so there's always something new and delicious on the menu. My favorite is their Sunday Brunch which has some delicious menu items including the 1909 French Toast (pictured above) and Kahlua Banana French Toast.
I also recently visited for dinner and OH MY GOODNESS-YUMMY!!! Highly recommend trying one of their craft cocktails, and the ceviche shouldn't be missed either.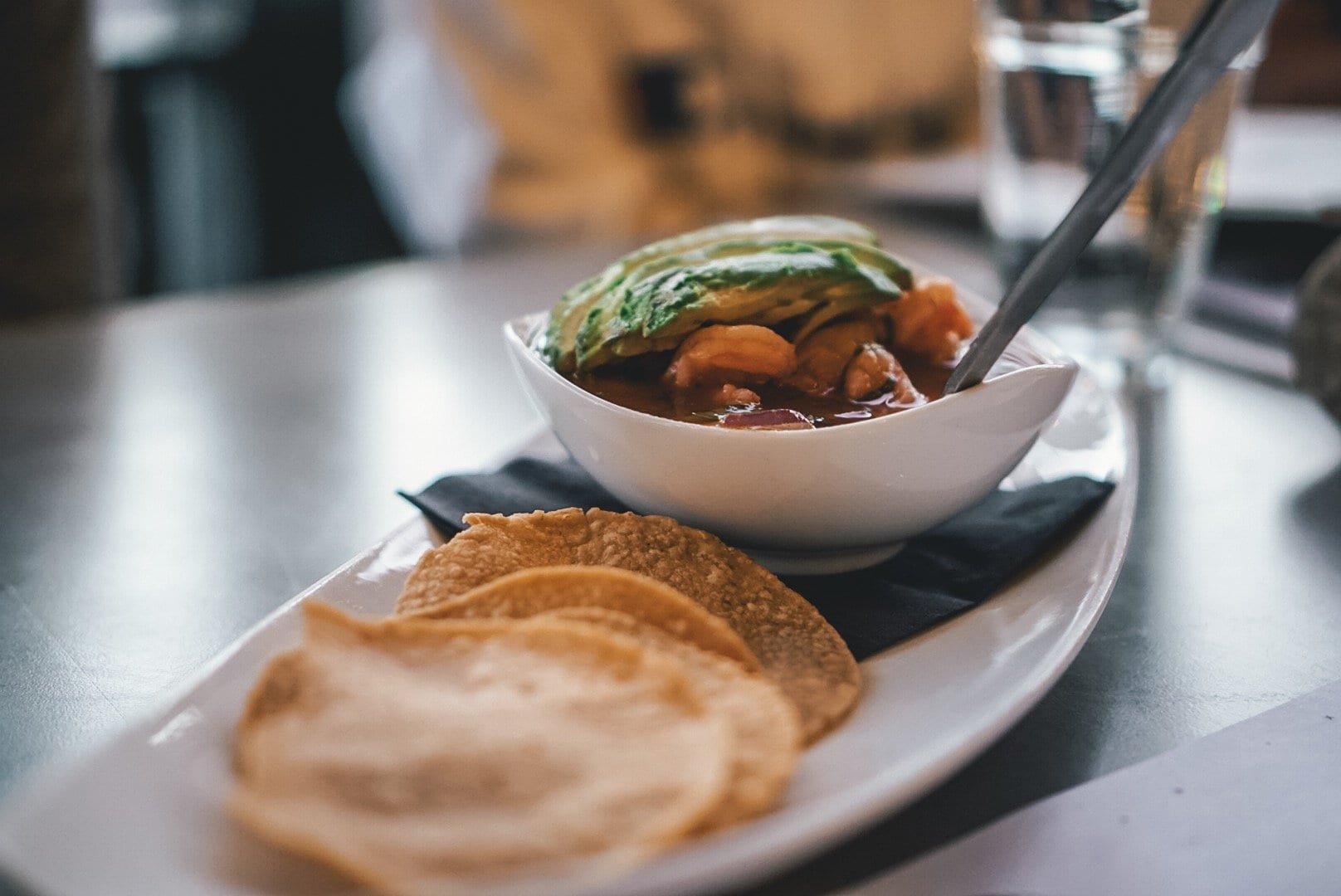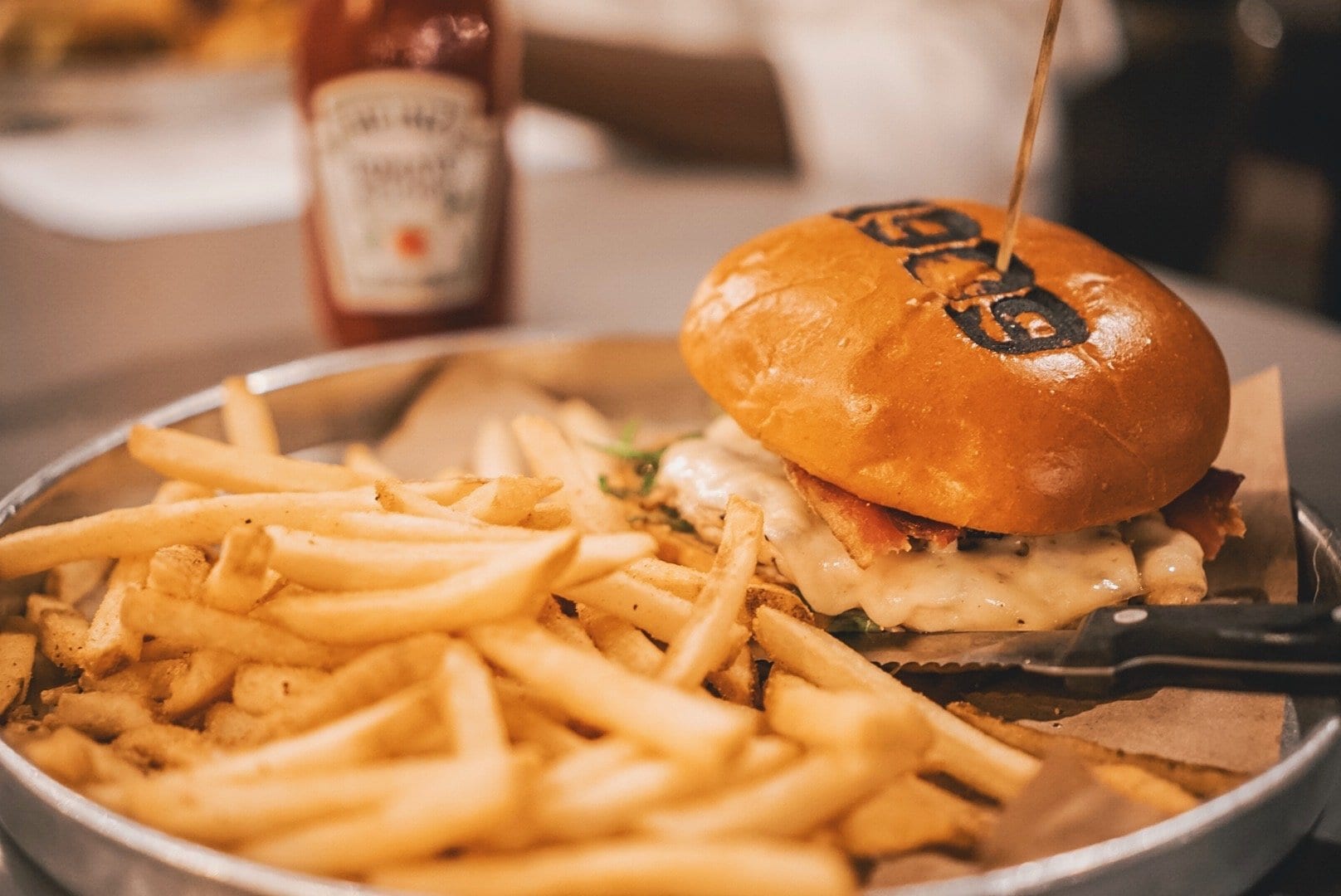 1909temecula.com/
(951) 619-1909 28656 Old Town Front St Temecula, CA 92590
Goat and Vine (My favorite restaurant in all of Old Town!!)
This Temecula Old Town Restaurant is a frequent playground for our family. We took my husband there with friends for his 40th birthday (you can rent a small room there) and everything was amazing. I love this restaurant, they offer delicious salads and pizzas and a great selection of local craft beers. They pride themselves on using the freshest ingredients, and it's so worth it. The jalapeno carnitas pizza is a house favorite, but I'm more of a Thai pizza maker myself.
**Pro tip – Download the No Wait app and you can see how long the wait time is for the restaurant and put your name while you are on your way to the restaurant.
www.thegoatandvine.com/
(951) 695-5600 41923 2nd Street#102, Temecula, CA 92590
Diabolical – Best Casual Restaurant
You can't go wrong mixing hometown comforts with modern touches. Their caramelized red onion grilled cheese on buttered sourdough is one of the best you'll find. I also really like their Bahn Mi sandwich, the BBBT sandwich and their short rib fondant….(I've been to Devilicious a lot). They also have a very good selection of craft beers and a delicious Sunday brunch. We're lucky Devilicious has settled down from his food truck days in San Diego and opened a Temecula Old Town Restaurant.
Pro tip* – Inside Devilicious is a little speakeasy called the Spawn Room, check it out, it's pretty awesome.
www.deviliciouseatery.com/
28693 Old Town Front Street, #104, Temecula
Spain
Espadin is without a doubt the best Mexican restaurant in all of Old Town. The fries and salsa are top notch and their Margaritas are fantastic. Check out their shrimp enchiladas, a must. The menu is seasonal, which I love, so you know it's all made with fresh ingredients.
Espadin is located at 28544 Old Town Front St, Temecula, CA 92590
Other notable mentions
Be good restaurant and bar
Crush and infuse
Blackbird Tavern
game cowboy
Garage Brewing Co.
Old Town Temecula Restaurant Map
Frequently Asked Questions About Old Town Temecula Restaurants
Where are the best brunch spots in Old Town Temecula?
1909 Temecula
public house
Temecula, Baily's Old Town
Little Barn
EAT Marketplace
Which restaurants are kid-friendly in Old Town Temecula?
Most are kid-friendly, but check out some of our favorites below:
Swing Inn Cafe
1909 Temecula
Devilicious Eatery & Tap Room
Spain
The goat and the vine
Little Barn
EAT Marketplace
Penfold's Cafe
public house
Temecula, Baily's Old Town
What restaurants in Old Town Temecula offer happy hour?
The Mexican Food Bank
Texas Lil's Mesquite Grill
1909
Luke is on the front
spawn room
public house
Devilicious Eatery & Tap Room
Coin-Op
Replica Brewing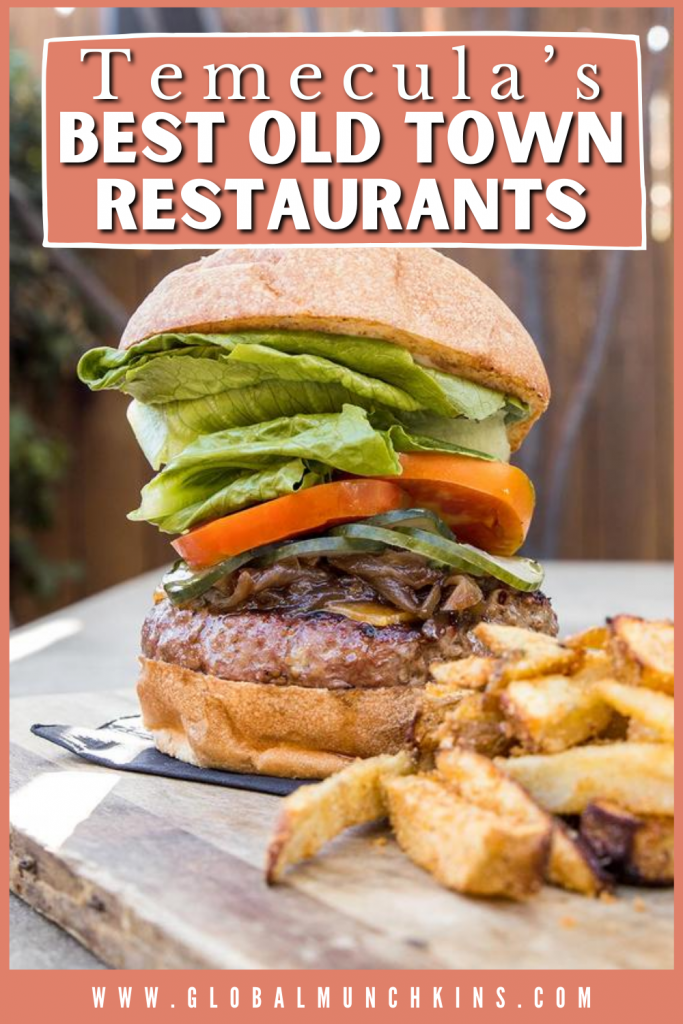 You might also benefit from:
The 10 BEST NEW Restaurants in Temecula and Murrieta
Best Hotels in Temecula Wine Country – Including Hotels Near Pechanga
Which old town restaurant do you prefer? Let us know in the comments or by hitting up on Instagram!